with dance pieces for a young audience
at ehrenfeldstudios e.V., Cologne
QUERFELDEIN offers artistically demanding dance performance art for children and young people from 0 – 18 years.
QUERFELDEIN shows repertoire pieces by tanzfuchs PRODUKTION as well as a programme of Cologne premieres of artistically outstanding pieces by regional and national dance artists.
The performances take place both at weekends for families and during the week for groups from kindergardens and schools.
In addition, QUERFELD-REIN & QUERFELD-RAUS offers an extensive practical education programme.
QUERFELDEIN leaves the beaten track and breaks new ground to find a direct and playful path from dance artists to young visitors – right through the unexplored terrain, in other words: QUERFELDEIN!
QUERFELDEIN is a cooperation project between tanzfuchs PRODUKTION and ehrenfeldstudios e.V. and is supported by the Ministry of Culture and Science of the State of North Rhine-Westphalia, the Cultural Office of the City of Cologne and the Rhein Energie Stiftung Kultur.
A dance and sound performance for everyone from 0 years
Fri, 13.10.23 | 10 am
Sun, 15.10.23 | 4 pm
ehrenfeldstudios, Cologne
A dance and sound performance for everyone from the age of 2
Thu, 02.11.2023 | 10 am
Fri, 03.11.2023 | 10 am
Sun, 05.11.2023 | 4 pm
ehrenfeldstudios, Cologne
A floral dance and song play for all from 3 years onwards
Sun, 03.12.23 | 4 pm (as part of FamilyFestival)
Mon, 04.12.23 | 10 am
Tue, 05.12.23 | 10 am
ehrenfeldstudios, Cologne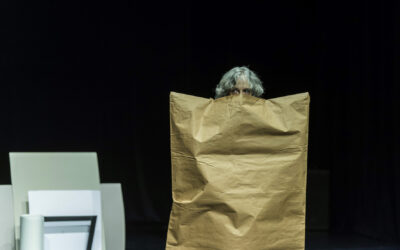 Baby concert for the very young
A co-production with Tonhalle Düsseldorf and KölnMusik GmbH
Mon, 11.09.23 | 10, 11.30, 14 and 16 h
Tue, 12.09.23 | 10, 11.30, 14 and 16 h
Tonhalle Düsseldorf
read more